Governmental Solar Heating Applications
BENEFITS?
Solar Thermal is Pure Green Heat
It significantly lowers related Greenhouse Gas Emissions.
OpEx & Carbon Savings are significant
New Governmental properties can benefit hugely from integrating the DSH technology into any new heating system. Benefits include but are not limited to: OpEx reductions and 100% Carbon emissions offset reduction. Some existing properties can also be retrofitted, especially those with existing Hydronic Heating
The system can scaled up to suite any design assuming the corresponding areas are suitably designed with respect to adding the storage area as well as sufficient room for the engineered solar array.
As a rule an ideal candidate for heating would be a large area building on a near grade sub-insulated slab. Warehousing for example or Sports complexes, especially those with Swimming Pools, can greatly benefit in both OpEx and GHG emissions reduction.
Commercial payback can be quite short, and given the possibility of government subsidies, the number drops even more.
Added Design Requirements:
There are very few added design requirements. Most buildings have frost walls and insulation all of which help offset the cost of adding the thermal in-ground storage system.
If a property has a slab foundation, reasonable solar access, and up to 2 floors, then it can be considered a prime candidate for the DSH system.
More floors can be considered on a case by case basis. Deep U/G parking can be problematic for the heat core, and are quoted on a case by case basis. Access ramps and footpath can be heated for snow and ice melting.
The heat core storage system uses a specially designed, insulated sub-surface geo-strata, to provide massive, low cost thermal mass storage. Added typical design requirements are nominal:
A thermal heat core storage area under the slab needs to be added to the foundation design. This heat core storage has an insulated perimeter plus insulation under core and under slab.
Considerations:
Perimeter insulation, sub-slab with ext vapor barrier
Thermal mass sand layer under sub-slab HDPS, O2 proof PEX installed in the lower 50mm.
Energy Efficient design, with Hydronic heating: of slabs. Backup can still be gas (demand) boilers or even Heat Pumps
Piers or similar are a non-issue
Roof design allocation and rated for solar panel array, typically flat roof.
Conduit for sensor wires and hydronic pipes from roof to pump station.
Std Hydronic heating in slab.
Roofs are not the only location worthy of consideration if solar roof real estate is limited or not easily available.
The heat core must be low cost and yet massive to store the huge influx of thermal energy in summer. The size is engineered to allow deployment of enough solar panels to directly heat in winter when the sun is active.
Depth will vary with location, size, and design
Why Digital Solar Heat?
The DSH system:
What sets the DSH system apart from any other solar augmented heating system is the patented, low cost, massive, solar heat core storage system that stores summer heat for use in winter.
Now enough solar panels can be installed to make a substantial difference in winter. Normally, extra panels would create unused heat in summer if we were unable to store the enormous thermal energy generated.
The DSH system also uses high tech vacuum tube solar collectors that would provide heat even at -30c on any sunny day.
Training:
DSH will provide training in both design, installation and commissioning. Individual training will be provided for Beta or Test sites, eventually combined training sessions will be held for design and detailed training manual provided in soft form.
DSH is looking to work with a few Architects, designers, developers, and builders, to install a limited number of beta-test locations, in both homes and commercial properties, especially warehouses.
Other key commercial properties are: hotels, motels, laundry, car washes, retail spaces, schools, and sports complexes, especially those with pools.
Timeline and History:
The DSH system has been developed over the last decade with many systems successfully operational in the colder winter areas of NZ and Australia.
For the past 3 years the DSH system was redesigned for the harsh North American winters and soon qualification confirmation testing will begin, possibly in the Calgary Area where S.A.I.T have agreed to do preliminary arms-length performance monitoring.
Once deliverables are confirmed and the new control system readied for deployment, the system will go into full production with an eye initially towards the rest of Canada and the USA.
The DSH North American version of the system is expected to go live in 2018, with some BETA test sites operational in 2017.
The N. American version has involved significant changes, to work in the colder North American climes.
APPLICATIONS
Examples of the types of buildings that can significantly benefit form the DSH System:
Community centers and government buildings.
Warehousing, an ideal DSH solution.
Offices, Storage, De-Icing driveways
Box Retail and shopping malls
Schools and retirement centers
Recreational centers, pools
Airports and aircraft hangars
Gymnasiums and drill halls
Hospitals, Hotel & Motels
Waste Treatment
Water Desalination
Most of these building are slab-near-grade or slab on basement, with perimeter insulated sub-walls, This is ideal and very little has to be updated.
Piers or piles present no significant issues. In addition, manufacturing can utilize the DSH system for process heating and pre-heating.
Businesses that require heat can include Car Wash's, Laundry, and process heating.
Deliverables:
Carbon Free Heat that can offset much or all of your heating and hot water energy expenses, every year.
Reducing carbon based heating & hot water costs by 50 to 100%, depending upon location, and design.

R

educing your Greenhouse Gas& emissions footprint, possibly generating future carbon credits.
Quiet, comfortable, dust free operation for heating and hot water.
Locking down the ever escalating heating & hot Water energy costs
Current Expectations for the initial Calgary target market indicates saving in the order of 50-75% of all heating and hot water over a typical year.
Read our white paper modeling the above system here
Costs:
Costs vary somewhat depending on location, size, type, roof space and orientation. It also varies with loading, for instance the inclusion of a swimming pool can greatly affect the solar panel requirements. There is no rule of thumb for pricing. In reality the DSH system is often seen by governing bodies as the offset backup heating system.
Some legislative bodies also provide grants or other encouragement to reduce Carbon Emissions
Backup:
Backup heating infusion is required by code, and this is designed to manage all heating & H/W needs at highest demand times. Backup can take the form of high efficiency demand heating, or boiler or in some locations a heat pump.
The net result for the customer will be: no furnace or ducting, Dust free and super quiet operation.
Add to this, much lower annual energy costs, a huge reduction in GHG (Greenhouse Gasses),
We consider the DSH system to be primary, and boiler heat to be backup, however; to be clear, the boiler backup is is considered primary  in the eyes of regulators.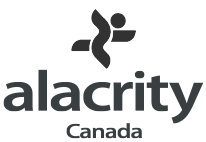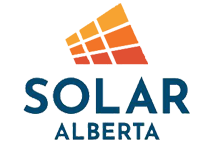 Corporate Office Locations
Calgary, Alberta, Canada
 Langley, British Columbia, Canada
Wellington, NZ
Email
info@digitalsolarheat.com